Order your instantly deployed NVMe VPS
Our virtual servers are based on the KVM virtualization technology and are deployed instantly. We provide you with all the tools you will need to manage your vps.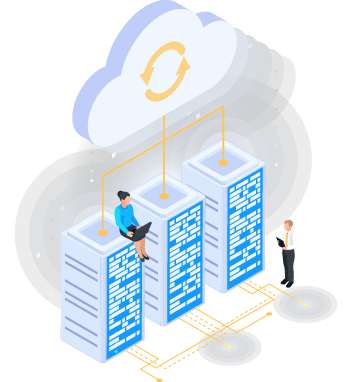 Pay, Install, Ready!
Save time! Your VPS Server will be installed and ready to be used as soon as you successfully checkout and pay.
Our NVMe VPS Features
The following are some standard features included in our NVMe VPS

HTML Console
Using our NoVNC console, you can log into your server from within your web browser and control it as if you were sitting in front of it.
Instant Setup
Your VPS will be set up and ready immediately after paying. Fully configured and installed with your desired Operating System.

99.9% Uptime Guarantee
We offer a 99.9% uptime guarantee on our vps servers. You need your website/app up and we fully understand.

DDOS Protected
Our servers in Dallas come with 10Gbs DDOS protection. We can mitigate many DDOS attacks quietly in the background.

SolusVM Panel
Our control panel provides all the functionality needed to manage your vm. Easily start, boot, install etc, your vps.
ISO and Template OS
Install or reinstall your OS via ISO or Template. We carry most linux distros in both ISO and template form.

KVM Virtualization
Our vps servers are based off of the KVM virtualization technology giving you complete isolation.

NVMe Drives
Our NVMe drives which power your vps are faster then conventional SSD drives and will run your content at top speed.
Frequently Asked Questions